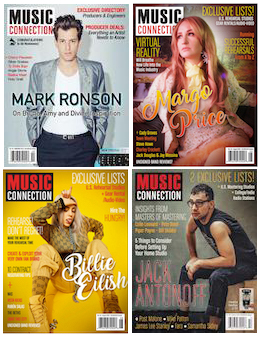 A selection of Dan's cover stories.
Acknowledged as one of the American media's foremost authorities on popular music and songwriters, Dan Kimpel contributes to a dizzying variety of print and electronic mediums: books, podcasts, publications, websites, videos, documentary films, new media and onstage interviews. Airline passengers worldwide will recognize his distinctive voice from the audio interviews and programs heard worldwide on Delta and United Airlines flights as created by DMI Music and Media Solutions.
To stay updated with Dan's latest news, check out the social media links over on the right side of this page.
You should also watch Dan's Top Ten Tips For Success in the Music Business.
Also, check out Dan's talk on Writing Bios That Don't Suck.